About us
OcarinaKing.eu is part of FluteShop.eu, a company based in The Netherlands.
Our goal is to provide ocarinas that are accurately tuned, and have a great tone. We are confident that our ocarinas can be considered as real musical instruments, unlike many other ocarinas on the market.

Our ocarinas are suited for both beginners and experienced or even professional players, and we always make sure to sell them at the best possible price for European customers.

Currently we provide a selection of the finest ocarinas from the most established brands in the world when it comes to high quality ocarinas: STL Ocarina, Songbird Ocarina, Focalink / Stein and Soundscape. Their ocarinas are manufactured with great care and attention to detail. Accurate tuning and great tone guaranteed!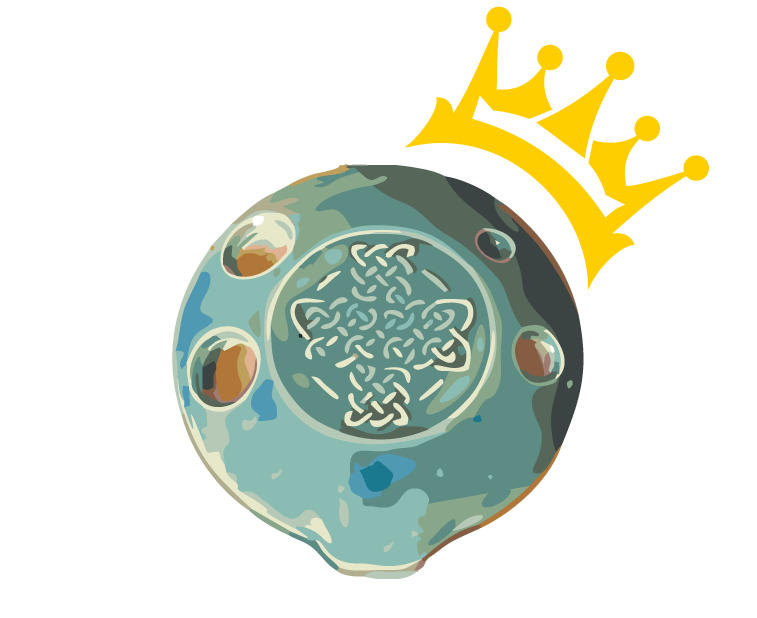 Contact:
Phone: +31618837497
E-mail: info@OcarinaKing.eu
Whatsapp: 0031 618 837 497
Kikkertweg 16
1521 RG
Wormerveer
The Netherlands

Company number: 65637569 (K.v.K. Amsterdam)
VAT-number: NL002305212B10
What's the difference between a Plastic and a Ceramic ocarina?
Plastic ocarinas have the advantage of being cheaper and very durable. The ceramic ocarinas have a more beautiful, resonating sound, and tend to look better too. Be careful not to drop them, as they are more fragile than plastic ocarinas! Fortunately, our ocarinas come with straps to secure them around your neck.
All ocarinas in our shop are accurately tuned, making them good instruments for beginners and experienced players. Both plastic and ceramic ocarinas are suited for beginners. The material of the ocarina has hardly any influence on the playability of the ocarina, although the highest notes tend to sound cleaner on ceramic ocarinas.
Should I go for a 6-hole or a 12-hole ocarina?
The most common fingerhole system for ocarinas is the 12-hole system, most seen in the 'Sweet Potato' shaped ocarina. The second most common design is the 6-hole 'English Pendant' system, which is usually seen in smaller ocarinas such as necklace ocarinas. Most other systems, such as the 4-hole and 7-hole system are based on the 6-hole English Pendant system. They play in the same way with small deviations.


6-hole Ocarinas are usually the easiest to hold, so they may seem the easiest to play. However, the finger-combinations are actually slightly more complicated than the fingerings for 12-hole ocarinas. Also, 12-hole ocarinas provide a greater melodic range, allowing you to play more notes.
In the end, both 6-hole and 12-hole ocarinas are considered to be relatively easy to learn to play, compared to other musical instruments.
What about 'Tenor', 'Alto', 'Soprano' or 'Bass'?
These terms refer to the pitch of the ocarina. The most common catagory of ocarinas is 'Tenor'. Most of our ocarinas are tuned to C Major (Tenor). This is the most versatile type of ocarina, and therefore we recommend new players to always start with a C Major Tenor ocarina.

'Alto' ocarinas sound a little bit higher pitched than Tenor ocarinas, and 'Soprano' ocarinas sound even higher than that. 'Bass' ocarinas have the lowest and deepest sound of them all.
The higher the sound of the ocarina, the smaller the ocarina. Therefore, Alto and Soprano ocarinas may be difficult to play for people with large hands. Bass ocarinas might be tricky for people with small hands. Tenor ocarinas are playable for just about anyone!

So, if we were to put them in order from a low bassy sound, to a high brilliant sound, it would be:
Bass > Tenor > Alto > Soprano.
'C Major', 'F Major', 'G Major'?
'C Major' refers to the musical key that the ocarina is tuned to. C Major is by far the most common key for ocarinas to be tuned to. Therefore for beginners we recommend going with a C Major ocarina.

If you know what you're doing and you're looking for an ocarina in a specific key, then you could look at ocarinas that are tuned to other keys such as F Major or G Major.
I'm not sure which ocarina suits me best, or what the difference is between two or more ocarinas.
Please let us know about any questions you might have, we will gladly help you find the appropriate instrument for you. You can email us at info@OcarinaKing.eu
I have a different question.
Please do not hestitate to send us an email or give us a call. We even provide Whatsapp support!
When and how will my order be shipped?
All ocarinas and accessories in our webshop are directly in stock. We dispatch all orders within 24 working hours after receiving the payment.
The ocarina will be carefully packaged and the parcel will be shipped with full insurance. You will receive a Tracking code after your order has been dispatched.
We dispatch from The Netherlands. In case your country of residence is close to us, you may receive your order within 1 to 2 working days. Generally, for orders to a country within the EU, please allow 1-4 working days for the parcel to arrive.
Is it possible to return my purchase?
It's important to be satisfied with your ocarina, therefore it is possible to return your order in case you are not completely satisfied. Returns have to be requested within 14 days after receiving your order. The product then has to be shipped to us within one week after informing us of the return.
We will only accept returns on clean and undamaged items. Once the ocarina has arrived here we will refund the full price of the ocarina within 3 working days.
Should you want to return your purchase, please inform us first by mailing us at info@OcarinaKing.eu
How do I pay for my order?
After confirming your order you will reach a page where you're provided multiple options to pay for the order. Here it is possible to pay by Paypal, Credit Card (VISA and MasterCard), Bank Transfer (Pre transfer), iDeal, Bancontact/Mistercash or by paying in cash at our store in Wormerveer, The Netherlands.

Got any other questions?
Please do not hestitate to ask any question, wether it is about our service or about a specific question related to an ocarina. You can contact us at info@OcarinaKing.eu. We will get back to you as quickly as possible!
Shopping cart
Your shopping cart is currently empty.
Guestbook
Magnificent!
Im SUPER happy with my new ocarina, the STL dragon. What a beauty 0_0
Joonas
I ordered an ocarina and couple other items with it, the package arrived today and everything was in order. Safely packaged and delivery went smoothly. Thank you! Ocarinaking and I'll be sure to shop once more!